Discover cool things to do
in Orlando!
726
Things To Do
Verified
Reviews
26
Attractions
24/7
Support
Secure
Bookings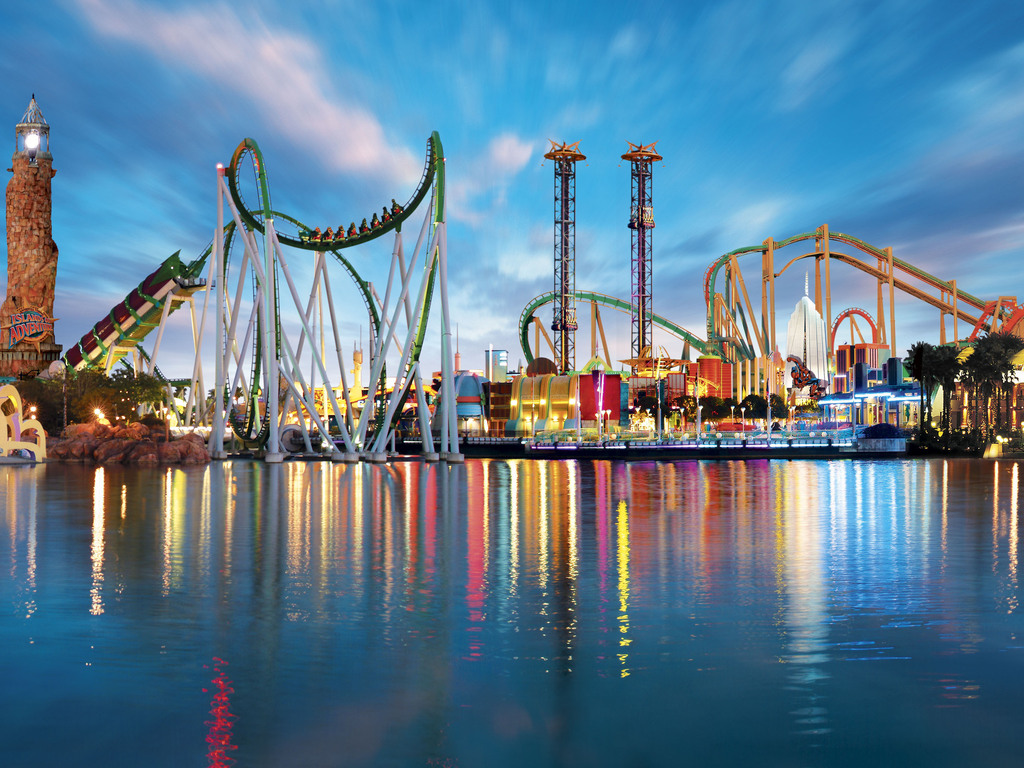 Things To Do in Orlando
Orlando Florida is one of America's top family vacation destinations. There is so much to see and do around the city and in the Central Florida region that you could book an Orlando holiday every year and never run out of exciting new Orlando attractions to explore. Cool Orlando is your Internet home for the best Orlando tours and activities. Come and explore our one-stop-shop for Orlando vacation fun!
Orlando is well-known as America's theme park capital. The city first became a multi-theme park vacation destination in 1973 when the giant 200-acre Sea World Orlando joined legendary Walt Disney World. Now these parks and the Universal Orlando complex make up the top three of a dozen major parks located in the Orlando area.
Experiencing Disney World, Universal Orlando, and Sea World would make for the vacation of a lifetime. And Orlando offers visitors an endless variety of entertainment options beyond the amazing theme parks.
Beach days, eco-tours, and other outdoor adventures, great golf courses, concerts, sporting events, and theater performances, galleries and museums, world-famous shopping and dining – Take a look at what Orlando has to offer and you will discover everything a visitor could desire in a top-rank holiday destination.
Find the best of Orlando right here at Cool Orlando where you can connect with Orlando tours, attractions, and excursions of all types. Make all your arrangements with ease, convenience, and the confidence of knowing that, as an independent private company not affiliated with any particular tour operator, we are free to offer the very best selection from the many things to do in Orlando.
Orlando Attractions
Orlando overflows with attractions and of course, the list begins with Walt Disney World® Magic Kingdom Park, the Most Magical Place on Earth. When it first opened in 1971, the Magic Kingdom put Orlando on the theme park map. Since then, the original resort has expanded to include three more parks, two destination resorts, and two waterparks. The Magic Kingdom is the world's most visited theme park, and it is very easy to spend an entire vacation in the wonderful world of Disney.
Another unique must-see Orlando attraction is found one hour east of the city on the Atlantic coastline. Merritt Island is home to the Kennedy Space Center Visitor Complex, a very popular Florida tourist site that offers members of the public a chance to experience the historic heart of America's space program launch operations.
It is easy to fill several busy days exploring the city of Orlando. Enjoy a visit to the beautiful "Chain of Lakes" area in Winter Park. Cruise International Drive where you will find the giant Wheel at ICON Park, great shopping from designer boutiques to premium outlet stores, dining from family casual to fine gourmet, and so much more. Or just relax with an afternoon stroll among the verdant lawns and flower gardens along the lakeside path in Lake Eola Park.
There is truly something for everyone in Orlando, and you will have no trouble at all planning a great vacation adventure in the city. Just stay right here at Cool Orlando to explore your options and handle all necessary booking and ticketing with the assistance of our secure technology and superior customer service.
Recommendations: The Best Things to Do in Orlando
To give you a head start on planning out a great Orlando itinerary, here are a few of our favorite Orlando activities and attractions:
The Kennedy Space Center is an absolute one-of-a-kind destination with very solid educational value. The island is still a working launch site that is secured and mostly closed to the public, so the chance to participate in Space Center tours and activities is a real privilege that should not be missed. Kids of all ages are crazy about rockets – The Center has plenty on display, and you can even meet an astronaut up close and personal.
For an active day that offers a wet and wild experience in the real Florida, we recommend a water tour. Head out to a crystal-clear spring-fed river or lake to swim, snorkel, kayak, and maybe even visit a family of manatees. Serious outdoor sportsmen will want to get a taste of Florida's legendary deep sea and fresh water fishing.
When you want to head out on the town for some Orlando dining and nightlife fun, consider Cool Orlando's nice variety of foodie walking tours along with some great food and beverage discount deals. Whether it's family night out or adults after dark, you can find some good ideas and great money-savers here.
We hope you enjoy this brief kick-starter of ideas for your Orlando itinerary. Please browse our site, contact our friendly customer service center for any help or further information, and be sure to take care of all your booking needs with the help of our secure, powerful technology.